Spiderman Black Super Hero Cufflinks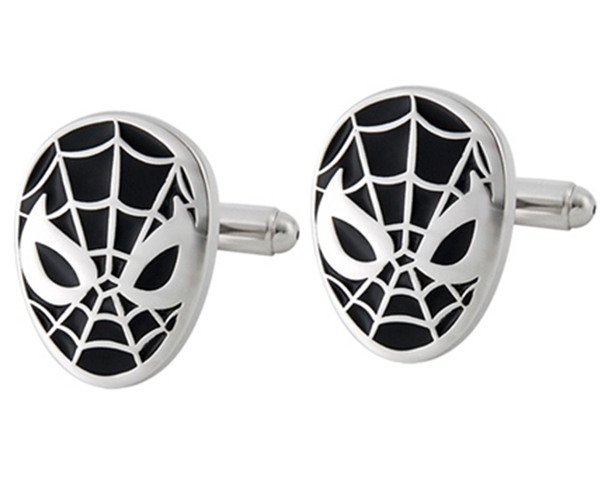 Product Description
Are your spider senses tingling? You're looking at the comic book hero Spiderman Cufflinks. You may find yourself climbing the walls, but depending on the time of night that may not be a bad thing. The black background gives the face definition.
Product Features
- Cufflinks representing Spiderman
- Material: Platinum/Rhodium
- Black enamel detail
- Size: 18 x 17mm
- One Pair (2 cufflinks)

Random Fact:
Spiderman had cleverly sown in a sensor into his costume so that he could capture the best shots while passing by during a web sling.


Accept Major Credit Cards, Paypal, etc

Accepting Visa, MasterCard, American Express, Discover Card, Paypal, eTransfers (banks, credit unions), money orders, and cheques.

All Orders Come With Free Shipping!

Free shipping on all products, Worldwide! Orders are from our Canadian warehouse. Choose ship faster with Xpresspost